Basement Waterproofing & Foundation Repair Services
We provide solutions that are engineered to last
Have you discovered cracks or water in your basement? Don't worry; Summit Basement Company has you covered. We have proven long-term solutions that will keep your home safe and healthy.
Schedule a free foundation inspection!
A basement repair company you can trust
Summit Basement Company
When you need foundation repairs, it's important to work with a basement repair company you can trust. That is why our customers choose Summit Basement Company because they trust our certified professionals to protect our clients' homes and businesses through exceptional work, great customer experiences, and innovative solutions. Our team will use the safest and most effective methods to solve your basement or foundation issues, leaving you confident your home or business is in good hands.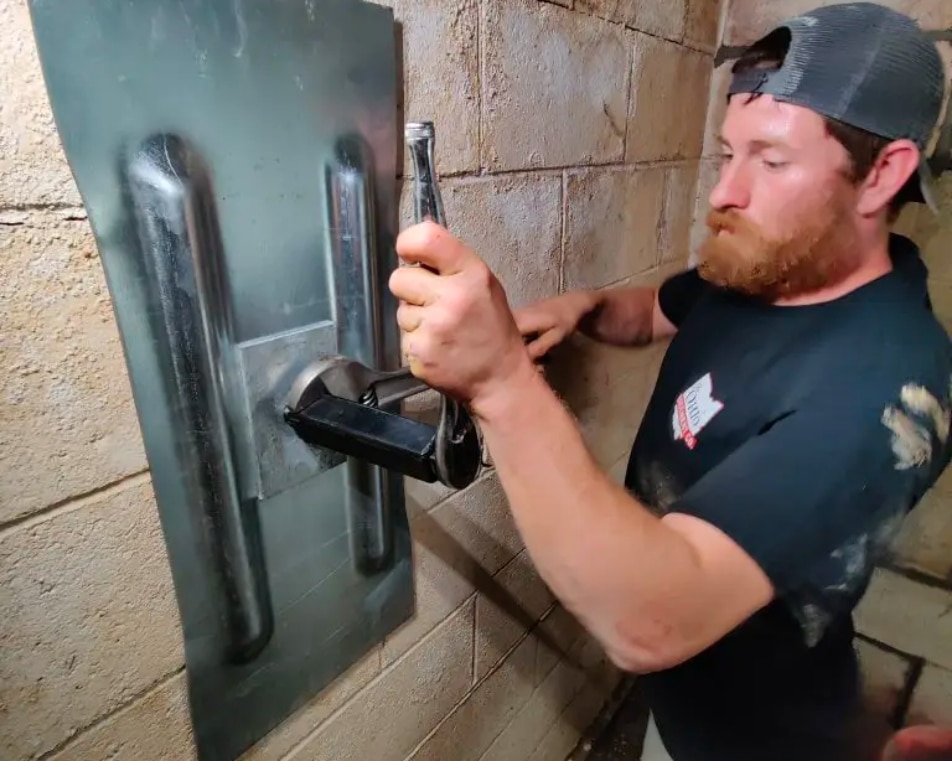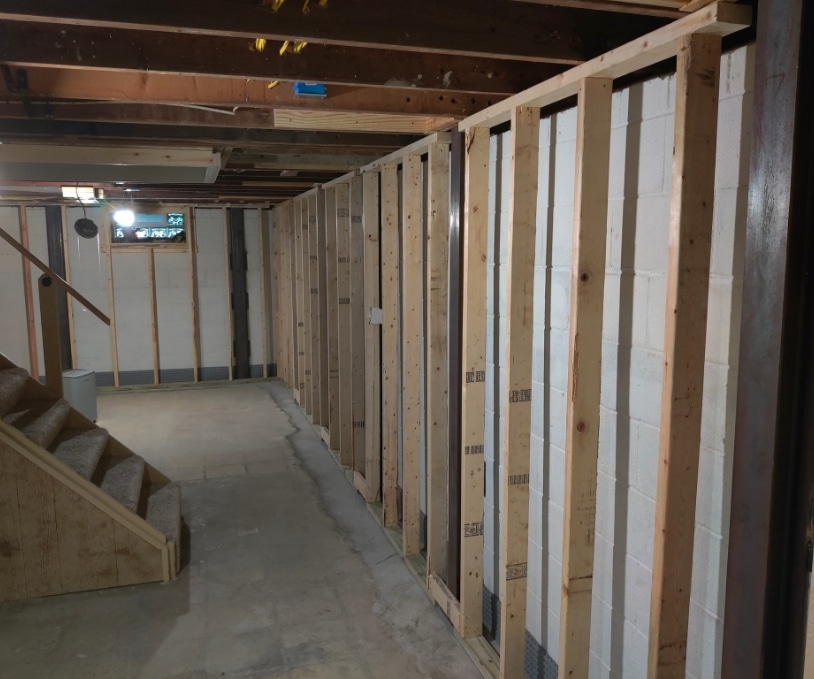 The next generation of basement repair pros.
We're unmatched in quality and customer service
Summit Basement Company is dedicated to making your home healthy and safe. Our team stops at nothing through unmatched quality and customer service to ensure that your basement or foundation issues are resolved quickly, completely, and at a reasonable price because we believe that a safe and healthy home starts with a solid foundation!
Our Services
We Offer Free Estimates
Have you noticed cracks in your foundation walls or water in your basement? Summit Basement Company has you covered! We have proven long-term solutions for basement waterproofing and structural repair. We also provide crawl space encapsulation, basement egress installation, and indoor air quality that will keep your home healthy and safe.
What customers have to say
I called the Ohio Basement Company because we had an accepted offer on a house and needed a quote on the basement to finalize the offer. I called Jake to confirm that we were on, since we had to schedule around both the tenant and the realtor. He called me 15 minutes before our appointment to tell me that he was running an hour late. I was halfway there at that point. When Jake did arrive, I was impressed with his knowledgeability and the fact that he didn't try to sell me on a $$$$ basement job. This was a 1900s basement, so it posed some unique challenges, and he was candid about the need to consult with a structural engineer friend to make sure he had the right solution. He promised to get me a quote that evening or first thing the next morning. Unfortunately, it was 3 days before he called me back, so we just had to make a decision on the property based on a verbal assessment. So...I can't speak to the quality of their work. I'd give them 5 stars for knowledge and integrity, but they need to work on responsiveness and following through with commitments. I'd certainly give them an opportunity to bid against the big guys on projects that aren't time-sensitive.
Danielle Renee
22/09/2021
Would recommend this company to anyone with basement issues. Jake and his team were very knowledgeable and thorough explaining the process and science behind their work. 10/10!
Svetlana Tkachenko
04/09/2021
I highly recommend Jake and his team. Jake was very prompt and professional and knowledgeable. He looked at the basement issues we were having and explained in very simple terms why they happened and gave us clear options in how to fix them. In addition, he pointed out the visible clues to what was happening that our house inspector missed when we first bought the property. If I ever need any basement or foundation issues fixed, Jake and his team will be the first I call!
Jake and his team were great to work with. When my basement flooded late on a Friday night, I called this number expecting to leave a voicemail. Jake actually answered and scheduled me for his first open appointment the following Monday. His turnaround time was great and he provided an excellent explanation of what he thought was the issue and the necessary steps to fix the problem. His crew was timely, worked very efficiently and did a great job. They explained how the system works and answered all my questions on the spot.
Michael Spalding
11/07/2021
Jake was very knowledgeable, responsive and does amazing work. Prices are very competitive/affordable compared to other basement services in the area. Highly recommended!
Scheduled these guys to check out the leak in the basement. As it turns out I ended up ripping down a patch of drywall to reveal a leaky pipe and no foundational issues. I messaged Jake a short time before our scheduled appointment time and informed him of my findings and that the issue probably wasn't worth his time since it looked like I needed a plumber. He still showed up and asked to take a look since he was there. He asked if I wanted him to fix it and how far away the nearest Home Depot was. He left to get the parts, returned with everything he needed and gave me the receipt. He cut out the bad section of pipe and replaced it in minutes. When I asked what I owed him he referred to the receipt and wanted nothing more. It was only after we insisted he take something for his time, effort, gas mileage, and expertise that he actually took the modest amount of compensation we gave him. He saved the day, not to mention however much he saved me in plumber costs. He was courteous, knowledgeable, friendly (my kids loved him) and overall exceptional. My faith in humanity is restored. I'd recommend him and his company to anyone and will not hesitate to call them in the future if and when I need a hand. 5 stars all around.
Christopher Spina
13/04/2021
Jake came out to inspect our basement and gave us an honest assessment. He took the time to look at all of the issues and put our minds at ease. A true professional. I would recommend them to anyone in need of structural repair.
Saja cinderella Rafael
07/03/2021
Jake is the best! His prices were unbeatable and he was very responsive! I would highly recommend him and the team!!
I contacted the company by email and the responded back right away. Jake came the same week and addressed all my concerns of cracks in my walls. Explained what my issue was and gave me all my options. He was very professional and knowledgeable. Thank you so much!! Great company... would definitely recommend!
Our Service Area
Proudly Serving Northern Ohio
We provide the residents of Akron, Canton, and the Greater Cleveland area with reliable basement waterproofing and foundation repair services that keep their homes safe & healthy. If you're located in one of these cities, contact us today. You'll soon see why we are Northern Ohio's preferred basement repair company.
Project Financing
Get your home repaired
We know that the need for foundation repairs can be sudden and costly, but you don't have to break the bank to afford it. With our financing options, you can get the vital repairs your home or business needs to be done now instead of waiting for the issues to worsen.
Contact Summit Basement Company
We're here to help
If you notice any problems in your basement or crawl space, don't wait. Contact us today and schedule your FREE ESTIMATE.